BIOSONIC BEAUTY IS WHERE SCIENCE AND SPEED COME TOGETHER 
TWICE THE RESULTS, IN HALF THE TIME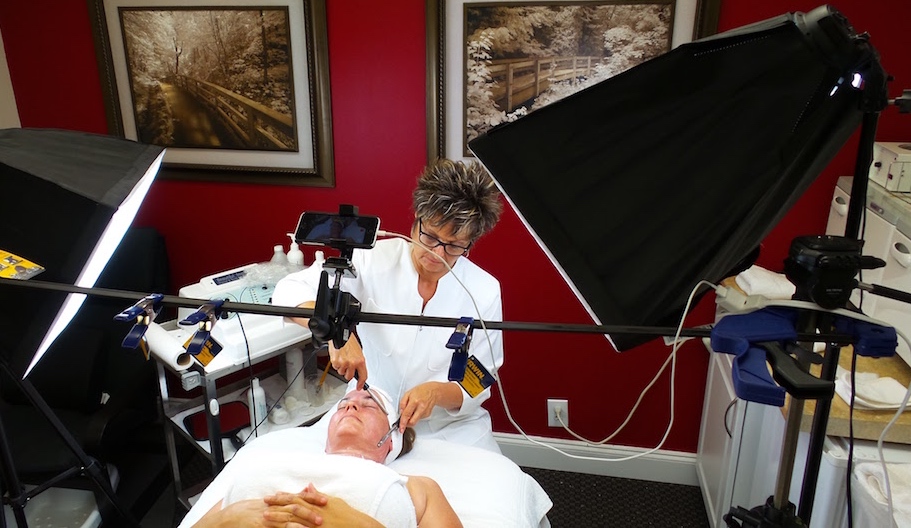 With almost two decades in the beauty biz as a licensed Esthetician, it is my passion and goal to help as many people as I can to look and feel their best using only safe, non-surgical and natural ways to diminish the signs of aging.  Microcurrent is absolutely the perfect technology to help anyone who wants to prevent and/or turn back those hands of time.
When I had my three locations offering body wraps, my 700 clients a month were constantly asking me about helping them to tone and tighten their face like the body wraps were doing for their body.  That lead me on a mission to find a solution to my client's concerns…and hey, I wasn't getting any younger either.  It was very important to me to find the best, the safest and the most natural way to address those signs of aging we see on the face.
Microcurrent has been available to the beauty industry for almost 40 years. Over the past 10 years of providing microcurrent facial treatments, I have offered the best possible piece of equipment I could find.   In fact, the machine I use is the only FDA Approved Microcurrent for Professional use.  While offering this treatment to my hundreds of clients, I have also taught other estheticians, massage therapists and Chiropractors throughout the US as a National Representative and Corporate Trainer.  Although this technology is not new, having used it so effectively for so many years, I have perfected it! 
I truly believe that defying the aging process has much to do with four simple strategies: stimulate, hydrate, exfoliate and detoxicate.  Keeping your body and skin young is all about what I like to call my S.H.E.D Method…and our BioSonic Facial effectively handles it all.
Stimulation:   stimulating our muscles through exercise…microcurrent is the perfect way to stimulate the facial muscles. 
Hydration:  keeping our bodies hydrated and skin moist and supple from inside and out.
Exfoliation:  getting rid of dead surface skin cells that can inhibit our skin from being moisturized, even accentuating those fine lines and wrinkles.
Detoxification:  to detoxify the body by ridding it of waste through stimulation and lymphatic drainage.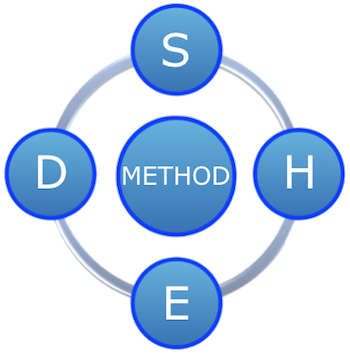 We are all aging, there is no doubt about that, yet we all have different areas of concern when we look in the mirror.  What do you see? Well, whatever your concern is, it can be helped with our BioSonic Facial Treatment.  Give it a try…allow me to show you how and why, in just one hour, this relaxing treatment can help you prevent, maintain your youthful appearance or turn back time.  In fact, you will see visible results after your very first treatment.
Microcurrent is the closest thing to that most searched for "magic pill."  Although not magic or a miracle by normal standards, it truly is a scientific, proven and quite a miraculous way to surely prevent, slow down and turn back those signs of aging that we all may struggle with.
If you have any concerns when looking in a mirror and are planning on getting older as the years go by, whether in your 20's or 30's this is great for preventative, 40's or 50's as the wrinkles start to set in or 60's on up and wishing to look years younger, then start removing the years with our BioSonic Microcurrent Facial Treatment because it is for you.
If you would like more information, please check out our FAQ's. Or if you would like to speak to me, please do not hesitate to contact me.  I am happy to help you in any way I can.
See you soon,
Andrea
"Your age is your business, defying it is ours."
Never in a million years did I think anything could help with my 77 year old aging skin and my under eye dark circles…until a friend of mine talked me into trying the microcurrent facial with Andrea at BioSonic Beauty.  I never like to wear makeup and now I feel so much better about the look and texture of my skin after receiving these treatments.  My kids and friends keep telling me…" something's different, you look great."  I always look forward to my appointment and see better and better results with each one.  So relaxing, simply amazing.  Thank You.  ~ Toni K  Lombard IL
BioSonic Facial = Remove The Years …Safe and Naturally